So, you've found this software on your computer or wondering whether it is safe to download and run. Let's dive into what MetaTrader is, if it is safe and some other important facts you need to consider before allowing this software on your computer or phone. 
If you are asking if MetaTrader is legitimate, you are probably fairly new to trading. If you are new, the first thing you should be doing is getting some trading lessons and education, jumping on a demo account and learn the ropes the right way.
The Metatrader platform including Metatrader 4 and metatrader 5 are legit, the real issue you need to consider is what broker are you using it through. While the platform itself does everything that is needed and does it well, the broker may not have your best interests at heart. The platform itself is simply there for the broker to facilitate your trades electronically, providing a range of tools and resources for both the broker and the investing client.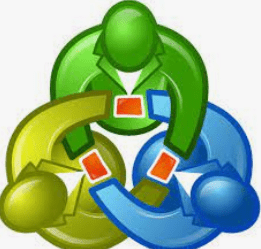 The real danger with Metatrader
The broker on the other hand, facilitates the processing of funds and holds your funds in their account.
As the broker is responsible for all the funding and withdrawals and your money sits in their bank account, the broker is the riskier part of the platform/broker combo. While you need both it is important to be sure that your broker selection is right. Here's top tips in ensuring you choose the right broker for you, alternatively, the broker we use is here.
If you need help with setting up an account, check out this great guide on what you need.
MetaTrader 5 is a platform developed by Metaquotes, a privately held company with their headquarters in Limassol, Cyprus. The company was founded in 2000 and their CEO is Renat Fatkhullin. Their MetaTrader software is developed for brokers in Forex and CFD trading. MetaTrader is their main product comprising of two different platforms, MetaTrader 4 and MetaTrader 5.
What's the difference between MetaTrader 4 and MetaTrader 5? The difference between the two platforms is not huge, and it's sometimes difficult to tell what one you are using. The major differences for the majority of traders would be the accessability of symbols you can trade (depending on your broker of course). There's a wider range of available products on the MT5 than with MT4 and can include Australian Share CFD's , American Share CFD's, cryptocurrency and more exotic currency pairs. There are a couple of differences in settings also.
For algorithmic traders, the major difference is in the way the strategy tester works. There are different capabilities that produce more in depth results and testing abilities. Whilst it does take longer to run tests on MT5, it is probably more accurate.
Using metatrader 5 is fairly simple if you just want to place an order, but there's loads of functionality and if you learn to code, you can backtest strategies in seconds, create algorithmic trading robots and build your very own indicators.  
There are many brokers that are less than worthy of your money, so don't feel as though just because they have a good website and helpful staff that you are in the right place. You really need to be sure that the broker is licenced in the right places and holds client funds in top tier banks with a segregated account. The last thing you need is for your investment to fund a broker's new yacht.
Common Problems when downloading MT5
Some common problems you might face when downloading Metatrader are outlined here to make your experience easier.
One issue can be that your antivirus software is blocking it from installing. If this is the case, turn off the antivirus for 15 minutes or so to ensure you can get what you need on your computer. You can google search this like so: Type into google "Anitvirus name – Turn Off or disable for 15 minutes" being sure to use your antivirus provider's name. There should be some good posts on how to disable your software momentarily.
If you have a Mac, it may be better to get a Windows computer, even if it is a cheap one. For Mac users with little computer knowledge, it truly can be a nightmare to use, install external EA's or indicators and sometimes won't even open. There is an issue (late 2019) where Mac's are unable to run Metatrader on the recent Catalina update.
Sometimes the brokers may have an issue on their side and you may be unable to download the MT5. If that is the case, you can ask them on their live chat or call them to find out if there is an issue. This is very rare but it's something to be aware of. This issue shouldn't last long and could probably be retried in a couple of hours.
If you click the download and nothing happens, don't be scared to click it again. If you can't see where the download went, checking your 'downloads' folder in Microsoft Explorer is a good start.
Be sure to allow any permissions, if you hit anything in the way of 'cancel' or 'no' or 'reject', that is exactly what your computer will do with the thing you are trying to download. You need to press yes, accept or allow to ensure the computer has the permissions it needs from you.
Download MT5 for windows 10
If you are fortunate enough to use a Windows computer, the install should be easy enough, remembering to allow any permissions as you go.
For those looking to trade on the go, a MetaTrader platform on your mobile device or tablet could be the go. You can find the download for MetaTrader here and the best part is, it works for many brokers. On a PC you generally need to have several MetaTrader platforms if you have multiple brokers. 
Using a laptop to trade? You can download MT5 for your laptop easily and the specs are not an issue as long it's the laptop is fairly new. Bring on the laptop lifestyle through trading financial markets!
Metatrader 5 has minimal specs and can run on almost any computer that isn't 15 years old. In terms of choosing the best computer for your trading, it won't make a huge impact. Ensuring you have a decent internet connection is a higher priority. It doesn't have to be high speed, but you don't want it dropping out mid trade if you are in a short term position with no stop loss.